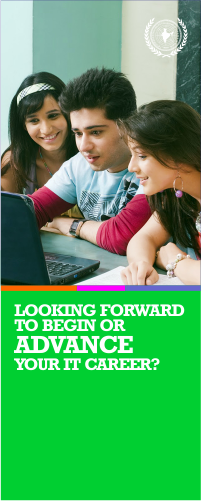 IT Destination : The ITDCI is committed to providing teachers with the most effective and up-to-date solutions to educational challenges. We believe that our videos and educational tools help students remember and relate to what they learn better than traditional methods, and there is an ever-growing and compelling body of research that supports this assertion. Click on the links to the left for additional resources that support and supplement the ITDCI work and vision.
Not get more value for your Professional Education
Ask, ITDCI Member?
Visit, ITDCI Center…
Select, your Professional Education
Become a Valuable Professional
Trust Strong Authentication…
The Council has put in place several initiatives in the last few years to bring out changes in the Education by introducing greater transparency and accountability through the e-governance. The emphasis this year is to implement simplified procedures and easy development of IT. "From Lead to quality" will be the
Vocational Education can be done at the secondary or post-secondary level and can interact with the apprenticeship system. Increasingly, vocational education can be recognized in terms of recognition of prior learning and partial academic credit towards tertiary education (e.g., at a university) as credit; However, it is rarely considered in its own form to fall under the traditional definition of a higher education.
Market openings are emerging across broad sectors,
IT services

Software products

E-businesses

IT enabled services
TOP 10 IT JOBS IN DEMAND RIGHT NOW*
Courtesy Don. Sears IT Associate
World of Scope
Thus creating a number of IT opportunities for Indian Citizens across the World of Scope and stay connected with the members' life long,
"It is the R&D knowledge that will help take the Indian IT to a sustained higher rate of growth and the IT-DCI- professional members are fully aware of this".
The Council believes in providing a proper impetus to Institutions in generating competent IT Professionals and encourages them to think beyond the curriculum while imparting training for the advancement of knowledge & exchange among members.
Projects & Services
Current Projects
1. National IT Literacy Mission- 2012-13 [NITLM]
A Project for Common People
2. Development of Professionals
Career & Technical Education [CTE]
3. National IT Star Hunt
1. IT Star Student
2. IT Star Professional
---
Major Services
Current Project for the Students/Professionals
ITDCI Basic, Advance & End Courses

National & International Certification In IT, Management & Quality Audit

UG & PG Degree Courses from UGC & AICTE Recognized University

Web Application Development

Software Development

Mobile Application Development

Game Development

Application Maintenance Services

Security against Cyber Crime

Approval for Courses on Request
Upcoming Projects & Services
Web Technology

Mob Technology

Lap Technology

Security against Cyber Crime

Web Application Development

Software Development

Web Designing

Mobile Application Development

Game Development

Application Maintenance Services & Many More...
Computer & IT Books
ITDCI- Computer & IT books are available for the knowledge and study to appear in the examination conducted at the authorized Professional Education center. PEC Head may contact the ITDCI HQ for the details and the procedure to conduct the classes at the respective center for the registered students. The contents of the published books can be downloaded from the website of the council.
Successful organizations recognize the importance of capitalizing on emerging opportunities as they prepare to expand domestically or globally, or enter the Indian market for the first time. Whether your firm offers expertise in information technology (IT) or other professional services, this timely program will help you deliver greater value to your associates, differentiate your products and services in today's competitive marketplace, and create lasting connections with an international group of peers.